~ Promoting a healthy relationship with the body and mind because health is at every size ~
About
Kim Stacey, a British body image coach, trainer and advocate for Health at Every Size. She bursts the myths of diet fads and self-defeating body talk by encouraging people to have an honest conversation with their thought patterns, exercise and relationship with food.
Lockdown ~ The upside
Kim decided that the best way to realise her vision about having a positive body image is to create her brand and business. Trained at the Robbins Madanes Institute and with several certifications under her belt, Kim infused the learnings with her own personal experiences in dealing with body image issues to design an 8-module course on body acceptance. Through non-filtered posts and inspirational words such as "strength marks instead of stretch marks" Kim inspires, women in particular to develop a healthy relationship with their bodies. Applying her red lipstick, Kim shares "I'm a single mom and have been so for a long time. When I was looking for a partner, I was told not to wear red lipstick as guys didn't like that. But to me, red is confidence. Now, I wear it for me and am proud to show the real me." Kim also shared a lot of fun and quality time with her mom and loving son; doing activities together.
The flipside ~ Lockdown
Slowing down ~Kim shares that everyone had no option but to slow down. In her earlier working life, Kim was burnt out and this period invited her to work on her self-awareness. Kim adds "it takes a lot of work; getting to know yourself, your values and beliefs, where they come from. It's a lot of work but it's important to allow yourself to be present."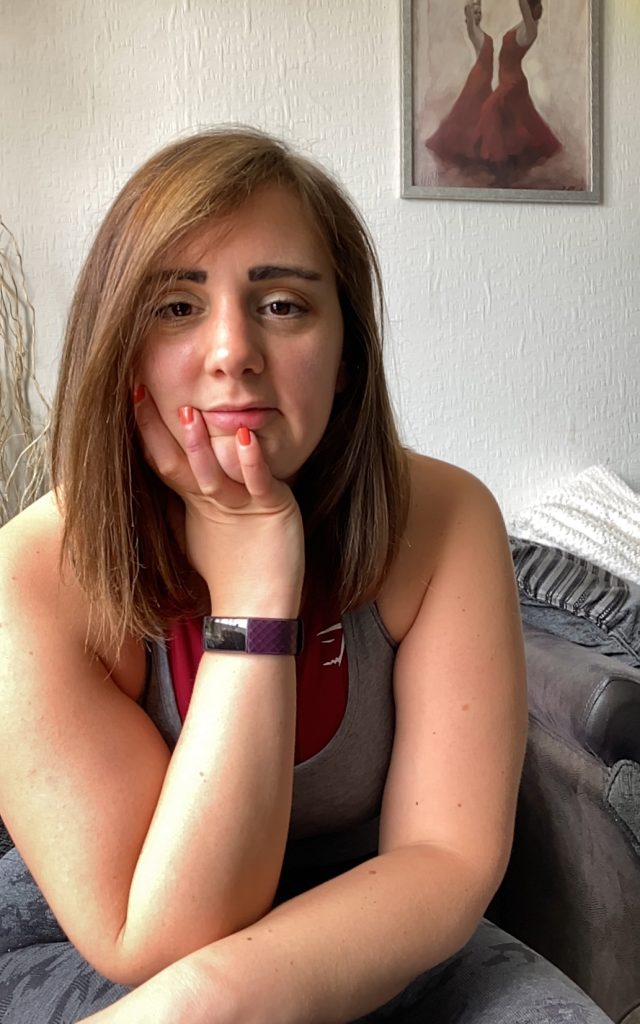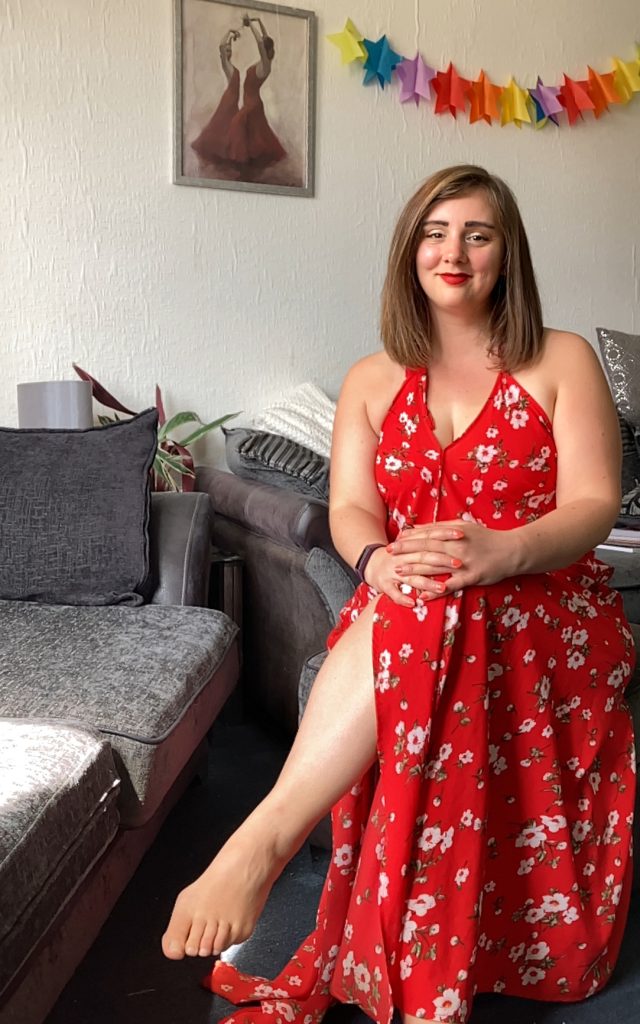 Regular exercise and walks toned the muscle and mind
Kim is a firm proponent that resilience and body image acceptance are inter-related as resilience helps to break away from the feeling of being stuck; consequently, guiding one to make better choices. Kim focuses on weight and resistance training as one way of building resilience as the exercises helps her feel strong mentally and physically. Kim moved to Carlisle to be closer to her mom and relishes the long country side walks and time in nature, which toned her mind and spirit. Kim shares "I walked as long as I could, spending time in nature. Kept active."
What's the best self-talk you have had or are having with yourself?
"Talk to yourself like you would do with your best friend."
What would you say to the earlier you?
"Everything's going to fall into place, keep going."
What would you say to the new you?
"I am proud of you."
What superpower did you gain during lockdown?
"Body acceptance"
Photographs captured by : Hari Jr Harichandran, #thestreetshutter
~ Growing in Lockdown: Real Stories by Real Women is an inspirational account of women around the globe who grew in strength, skill, self-belief and spirit; both sensationally and soulfully during the Covid 19 Pandemic lockdown. The messages of these women serve as stimulus for our soul as we step into and beyond the new normal. ~
---