~ Plating Mexican culture, heritage and tradition in soulful cooking ~
About
Lily Espinosa Rivera has been collecting recipes since the age of seven and her lifelong dream was to run culinary classes so she could share her joy of food and Mexican culture with every person that crossed her path.
Lockdown ~ The upside
Lily welcomed the initial months of lockdown as it was a much-needed break for her and her family. She had also recently moved to a new place about ten kilometres away from the city and it gave her time to settle in. Lily shares "everything's open in the jungle. It wasn't a lockdown here. Each day, I am in the company of tucans, woodpeckers, hummingbirds, foxes, butterflies and coatimundis. It was amazing." Lockdown made her realise who she was and what she and her family were made of". As a single mother, Lily's team includes her loving son and daughter. She says "throughout the years, there has been a lot of what ifs for us. We did what we could to survive. My son washed cars; I did food deliveries. It made us realise how resilient we are."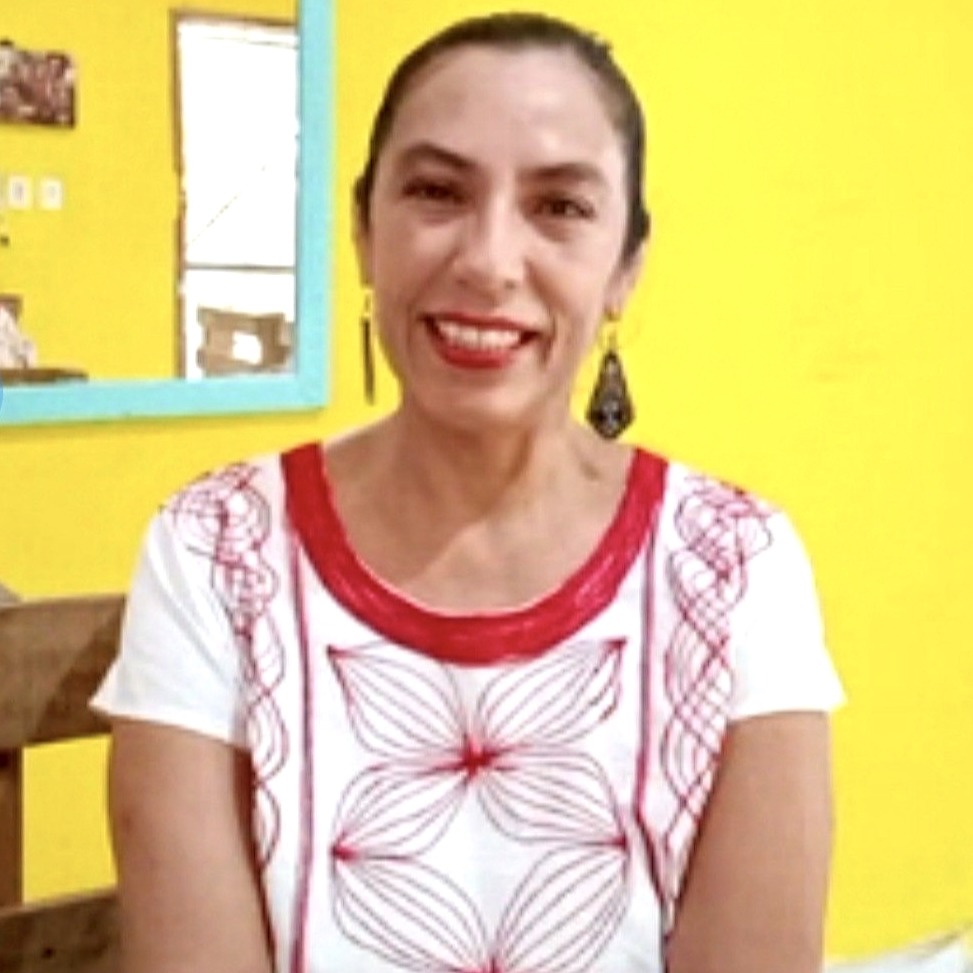 The flipside ~ Lockdown
Lily had been running her dream enterprise, Rivera Kitchen Tulum for close to eight years, with sold out events for most days. Lockdown put a seal to things as Lily had to close her kitchen doors for over four months. The economic side was tough. Lily says, "we dipped into our savings and as they started to melt, we were like shoot, what are we going to do?". Lily adds, "I grew up amongst some awesome women; my mother and grandmother. That has given me some solid values. I knew we will get through."
Music, faith and self-belief lifted her spirits. Compassion for herself comforted her soul.
Having lived on her own for a while, Lily was confident she will find a way to ride the storm. She explains "the only thing I cannot solve is death. One way or another, I will find a way." It was this deep-seated faith, commitment and compassion to herself that guided her through. On brighter days, she put music and danced all around the house. With a laugh, she says "I put all my energy into it. Singing on the top of my lungs to pull myself up and have fun with myself."Some days were more difficult than others and on the days Lily fell hard, she says, "I gave myself permission, to close everything and just pamper myself."
What's the best self-talk you have had or are having with yourself?
"I know the scared one is Lily Girl. I feel her and do my duty to protect her. I tell her: Lily Girl, I am here. Do not fear. You are safe."
What would you say to the earlier you?
"You don't have to do everything all the time, Lily. You can cry a little bit. Take some time for yourself."
What would you say to the new you?
"I like me. I always have and always will."
What superpower did you gain during lockdown?
"I realised I have no problem to adapt to whatever situation. If I have to do dishes or clean a home, I would. I just do it."
Photographs captured by Hari Jr Harichandran, #thestreetshutter
~ Growing in Lockdown: Real Stories by Real Women is an inspirational account of women around the globe who grew in strength, skill, self-belief and spirit; both sensationally and soulfully during the Covid 19 Pandemic lockdown. The messages of these women serve as stimulus for our soul as we step into and beyond the new normal. ~
---